Installation and Configuration
1. Install the app on your store by clicking Add app
3. You'll automatically be logged into the app. Once there, click Configure.
4. We'll need to enter our Facebook Pixel ID and Access Token
5. Open the Facebook Business Manager and select the account you want to integrate with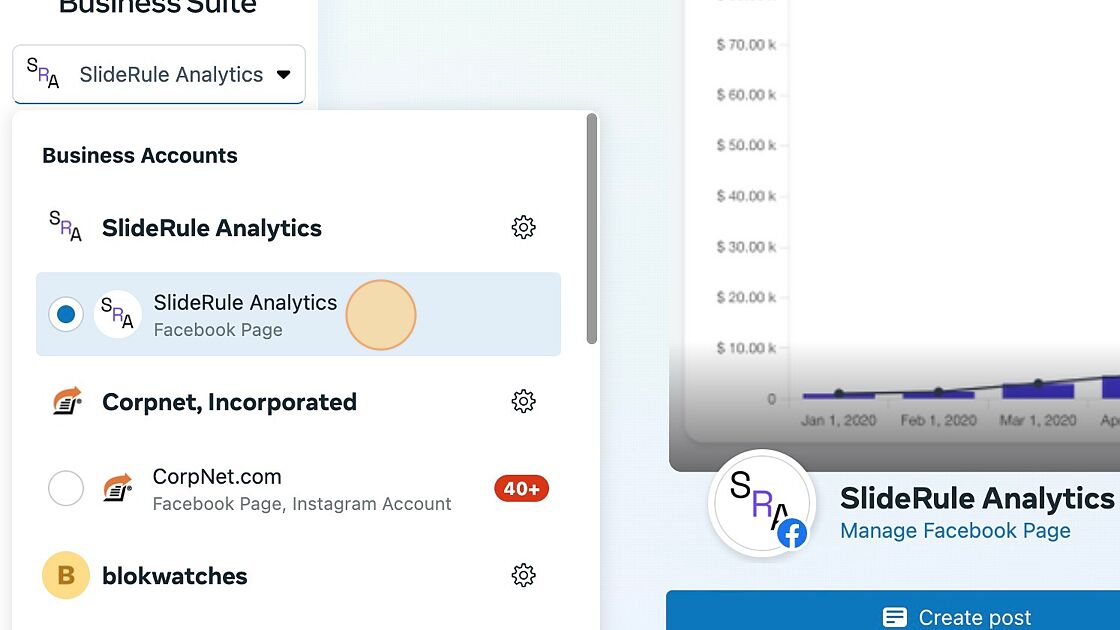 8. That will open the Facebook Events Manager
Choose whether you want to use an existing Facebook Pixel or a new one. If you're not sure, we recommend using a new pixel and leaving your old pixel in place until you're ready to switch your advertising spend to the new pixel.
Want to test SlideRule against your current integration? Read our docs here.
Updated 17 May 2023